CONTAINER MODIFICATIONS
Container modifications have never been easier. We have kits if you like to do your own modifications and we have various shops throughout the United States for modifying containers for you.
Our kits come with framing that fits into the corrugation of the container, so you simply cut the container, weld in the framing and pop in the door, window, vent, HVAC, etc.
Modification Kits
2 lockboxes per container for fireworks storage
2 Shelf Bracket 14.5 deep
2 Shelf Bracket 22.5 deep
3 Shelf Bracket 18.5 deep - Copy
3 Shelf Bracket 22.5 deep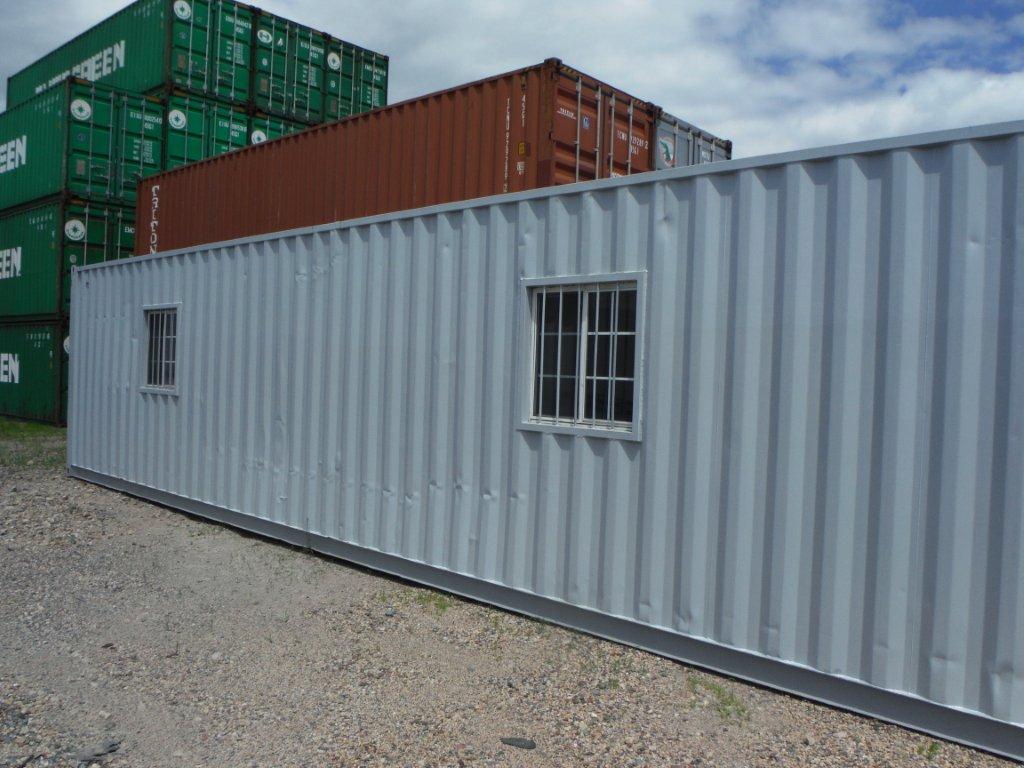 Container office with 2 windows
Double Lockboxes on fireworks container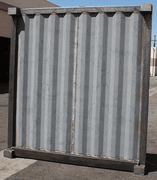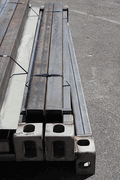 HVAC and breaker box outside
HVAC kit installed on used container
Inside finished container with window, HVAC and work table
Inside view of man-door kit
Lockbox as seen from inside the door
Louvered vent from inside
Louvered vent from outside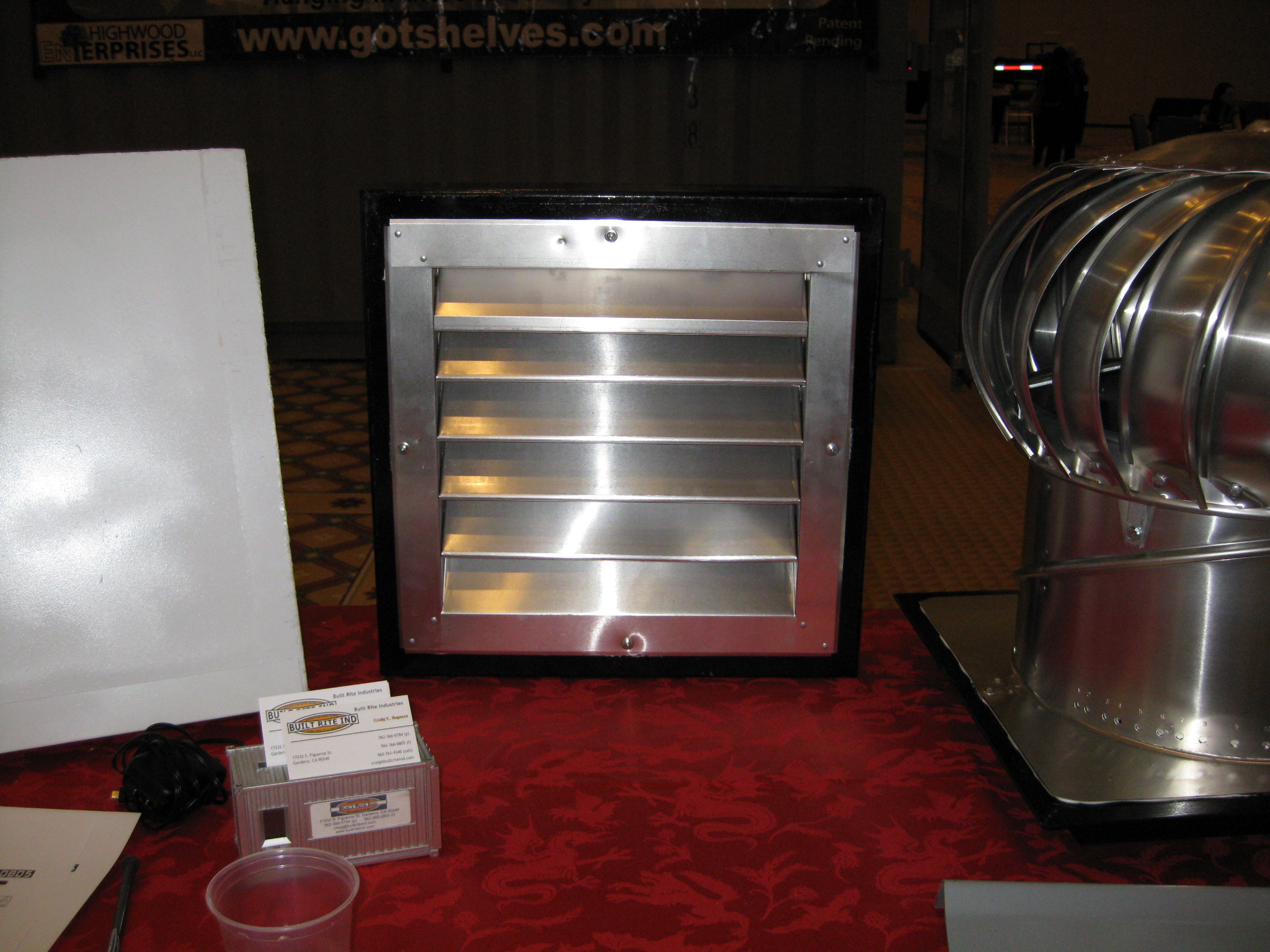 Man-door kit before installation
Man-door on used container
Narrow roll-up door installed with optional lockbox
Office interior to office kit and optional work desk
Platform frame with removable railing
Platform non-skid flooring
Platform with railing and hole for roll-up door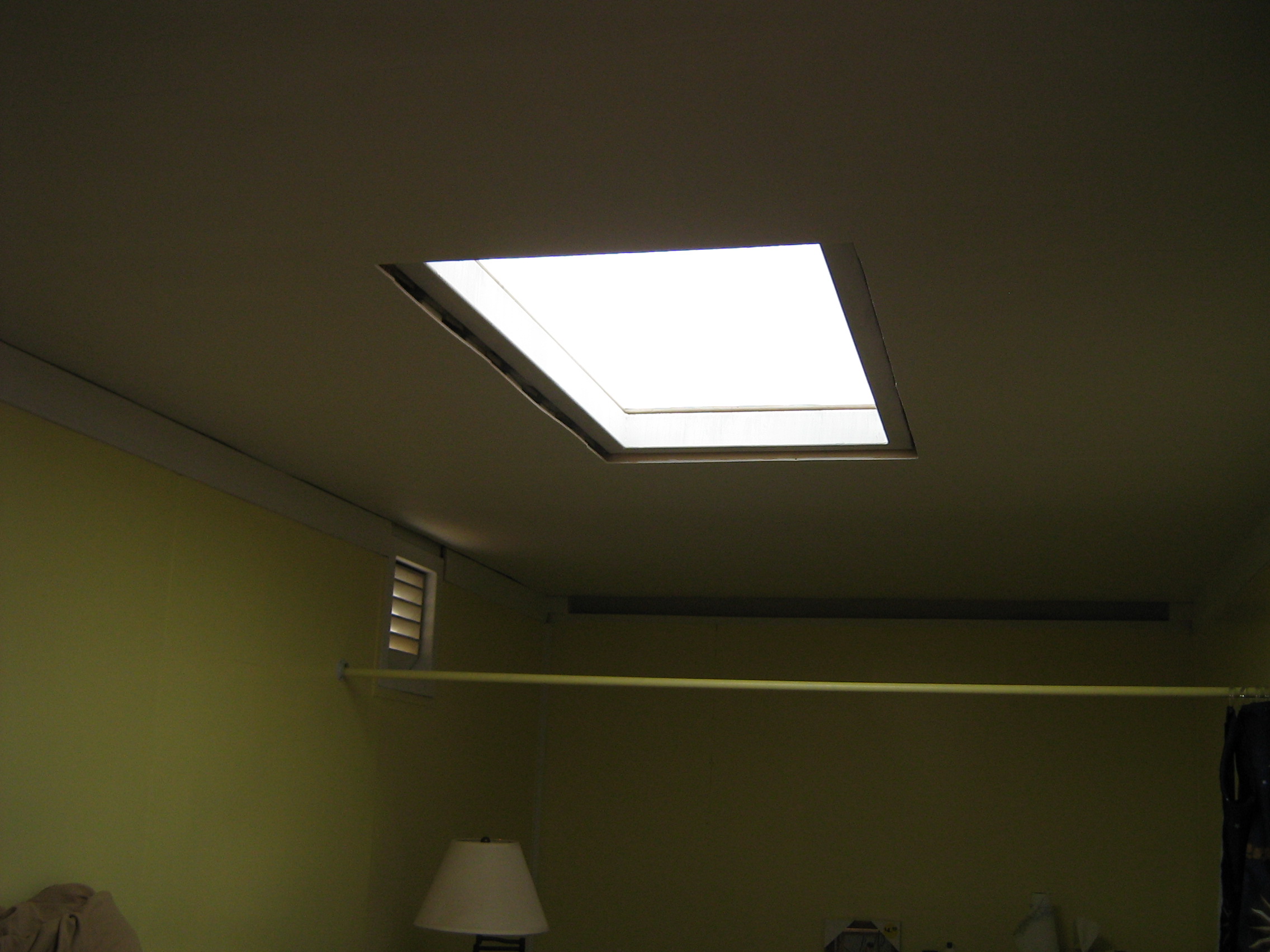 Skylight installed in a container that has been finished off
Turbine and louvered vents
Window kit installed with optional bars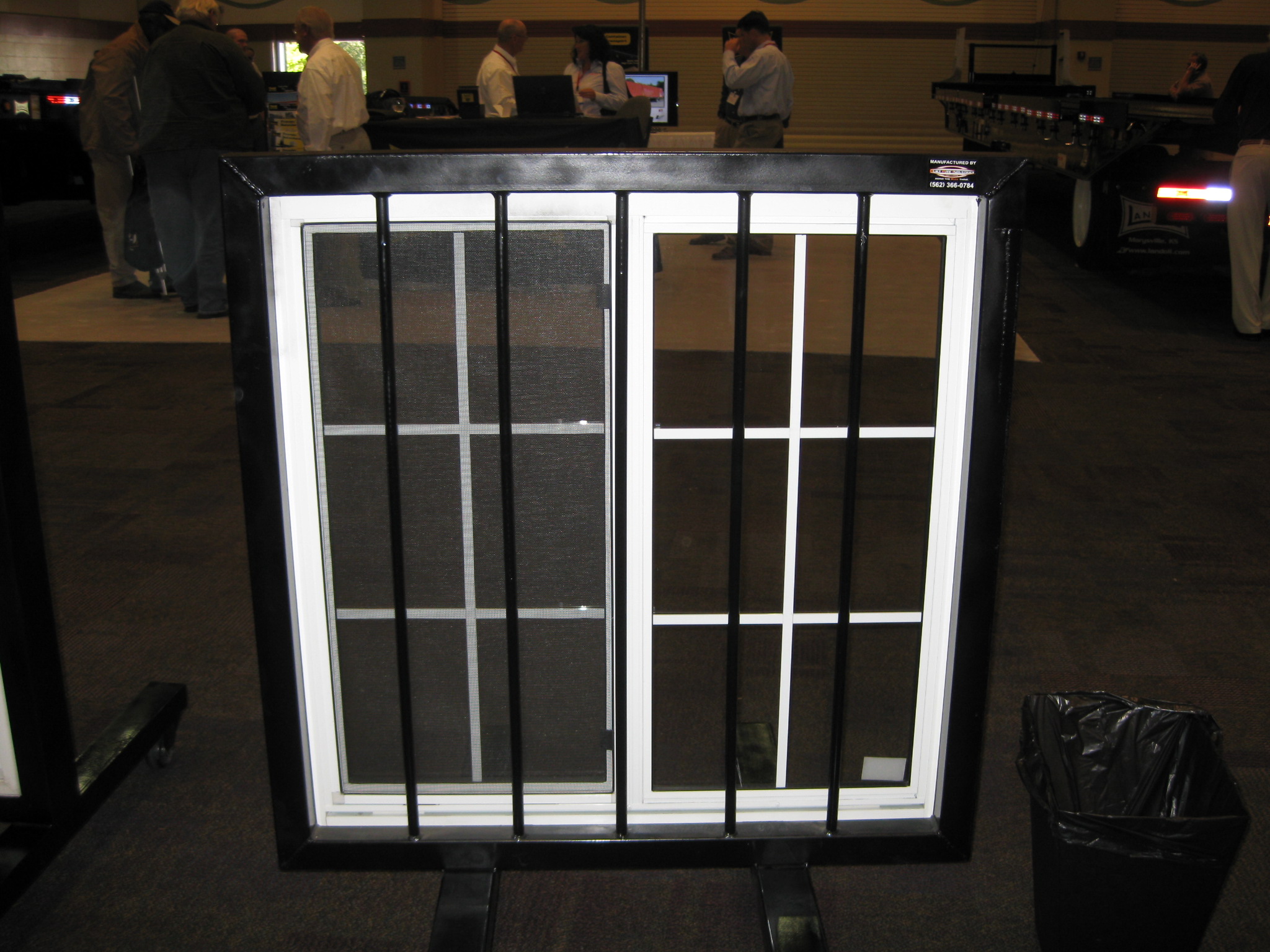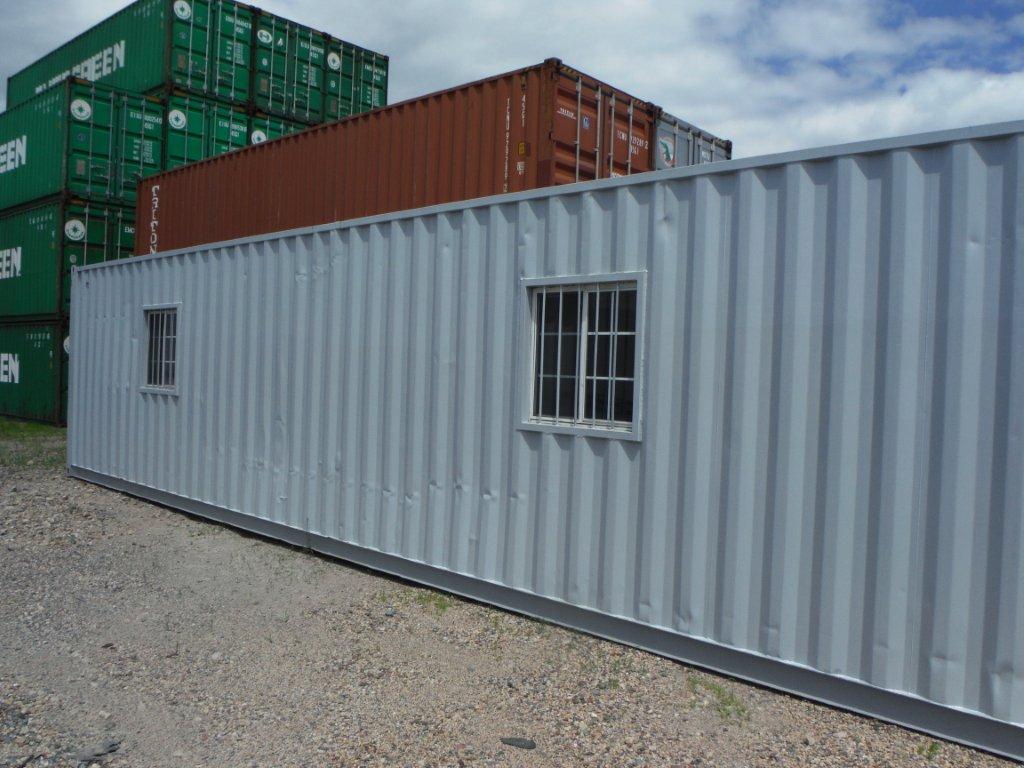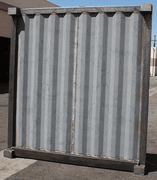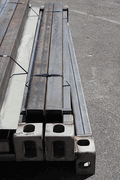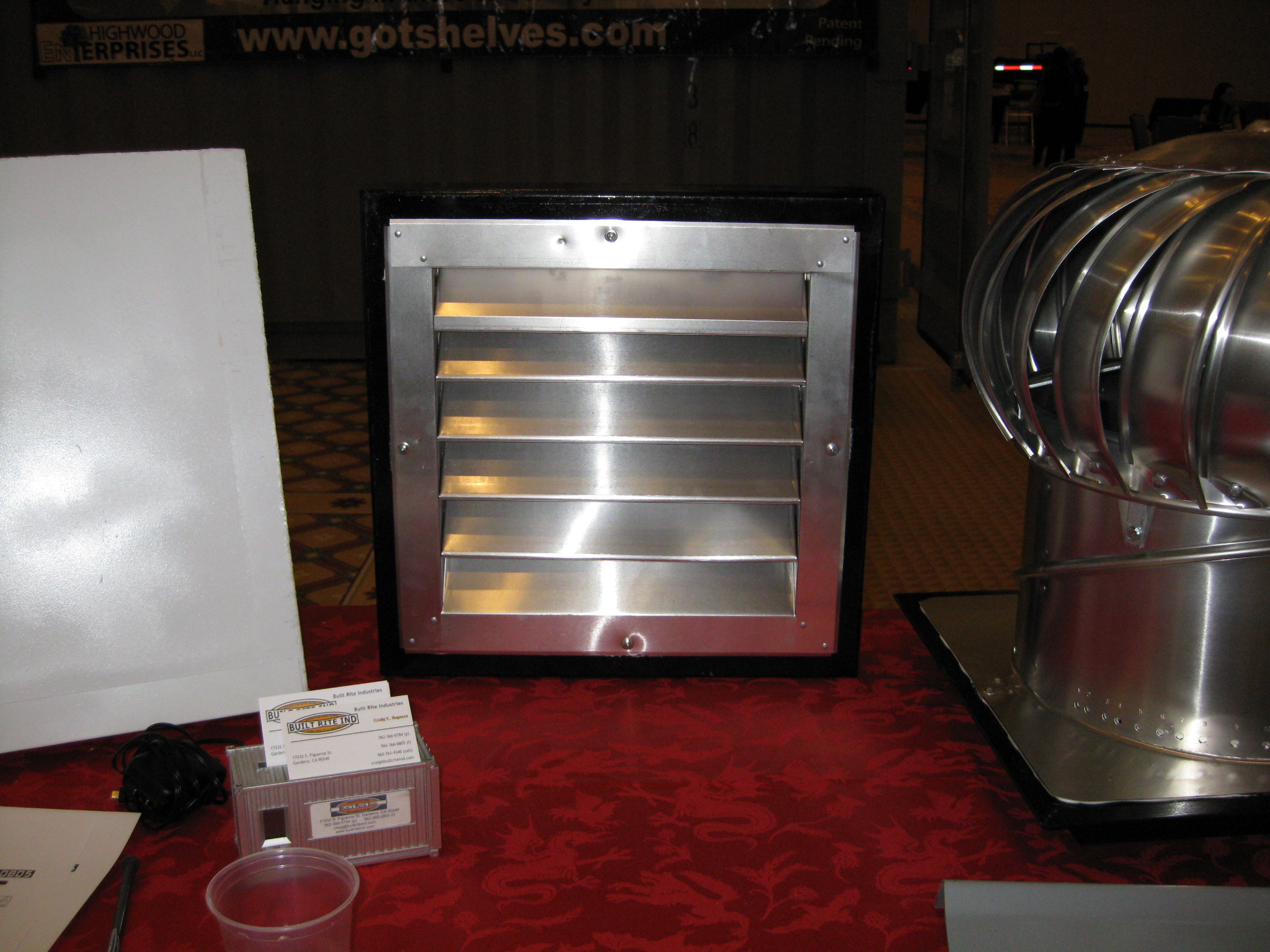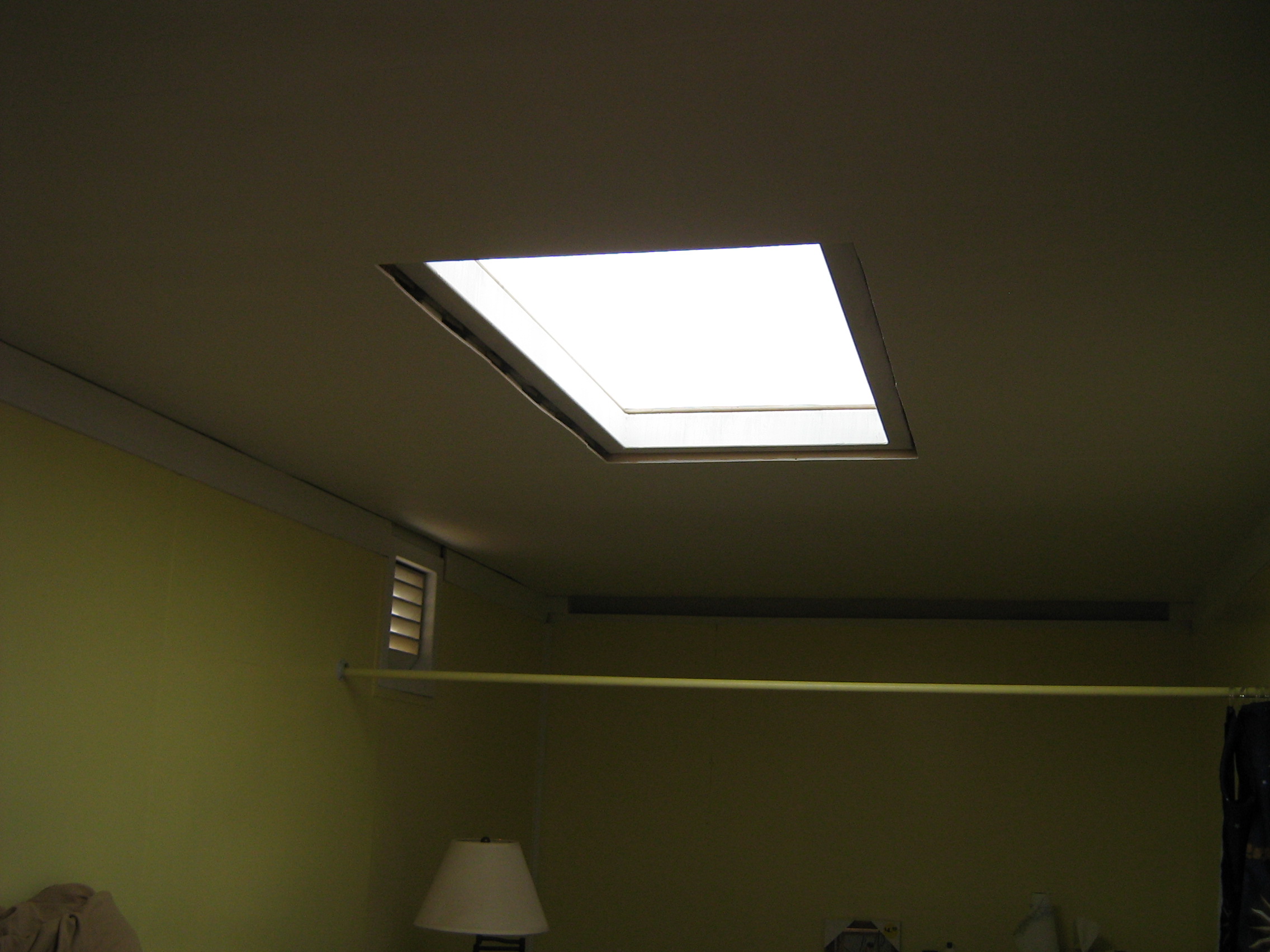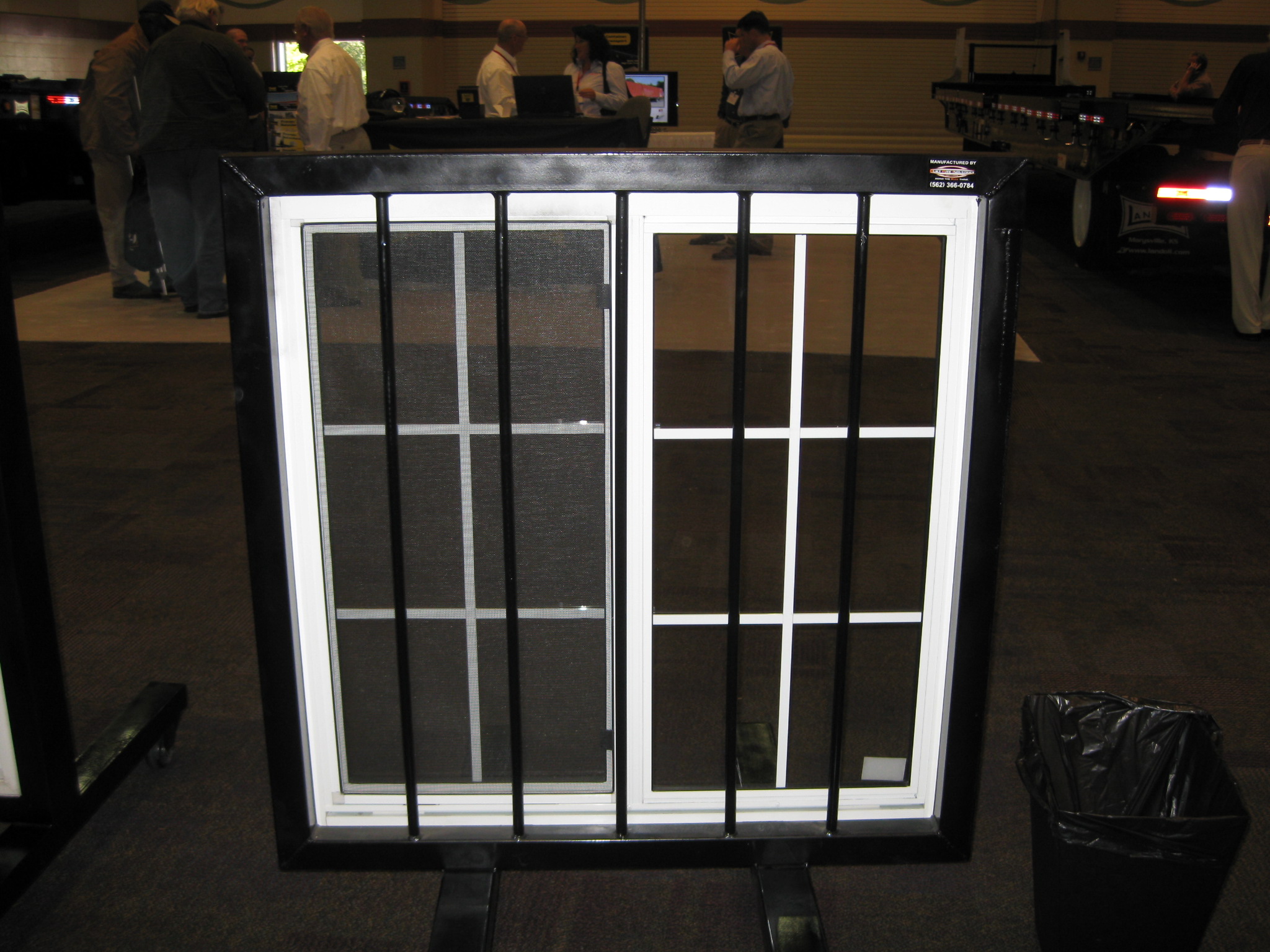 10' container with man doors
40' High Cube container converted to an office with lighting door windows insulation and flooring
40' High Cube container converted to an office
Custom container projects
Custom cut-outs on specialty 10' container
Custom hole in floor of container
Custom Mods - Diamond Plate flooring and custom cut-outs
Custom Mods - Insulate container
Custom Mods - Insulation and a diamond-plate floor
Custom-sized hole in side of conatiner - outside
Cut and framed hole in container from inside
Cut and framed hole in container from outside
Cut outs and rebuild on doors
Epoxy floor with drains and service door
Fire training container with diamond plate floor with grate in the middle for easy cleaning
Fire training container with swinging partition hooks into place on diamond plate and grated floor
Fire Training Container with swinging partition
Fire Training window opening
Framing fits into cut out
Framing for door welded into place
Painting a used container
Restaurant Container in Toronto
Restaurant made out of a container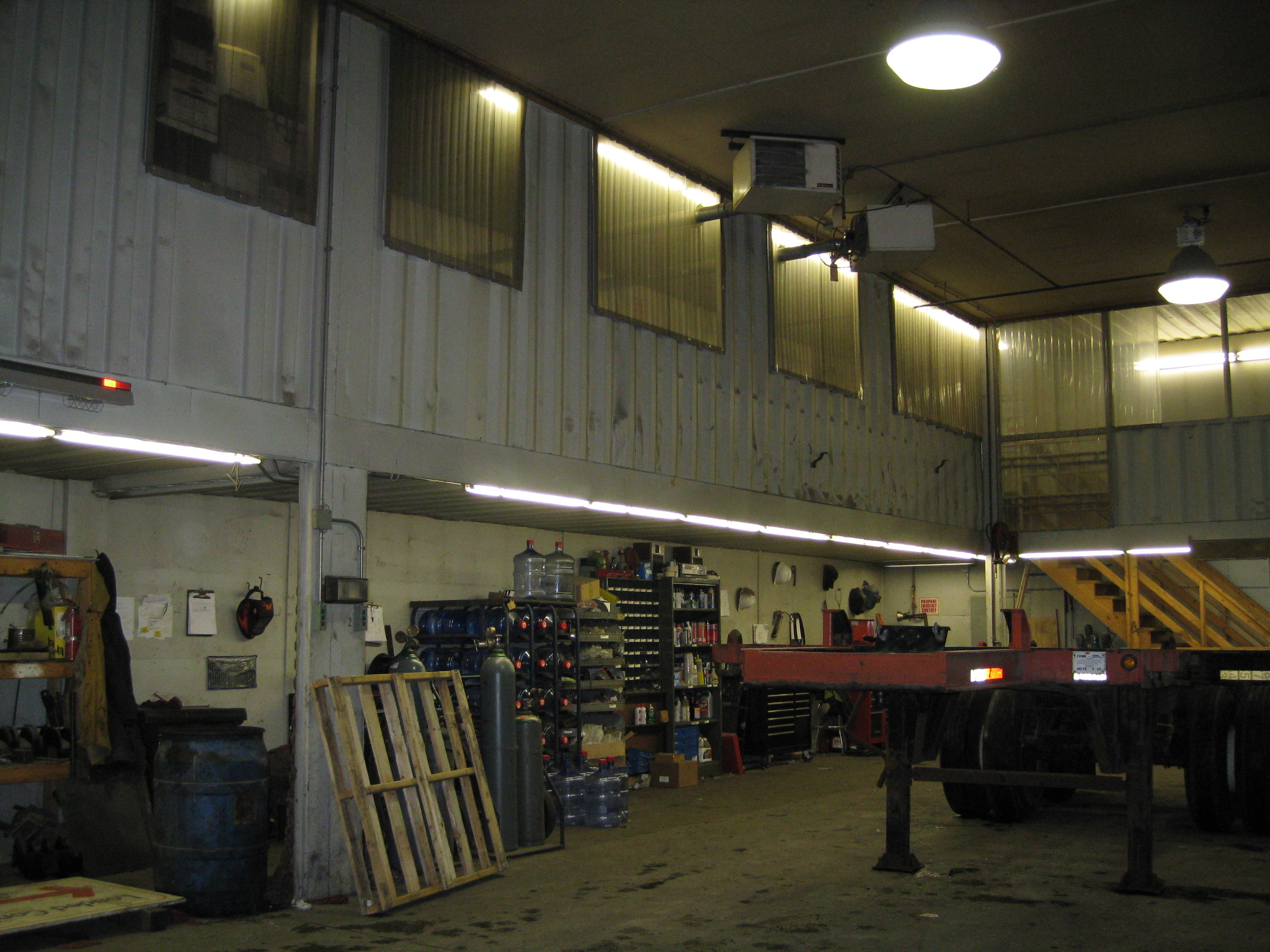 Shop from containers 2 high on the inside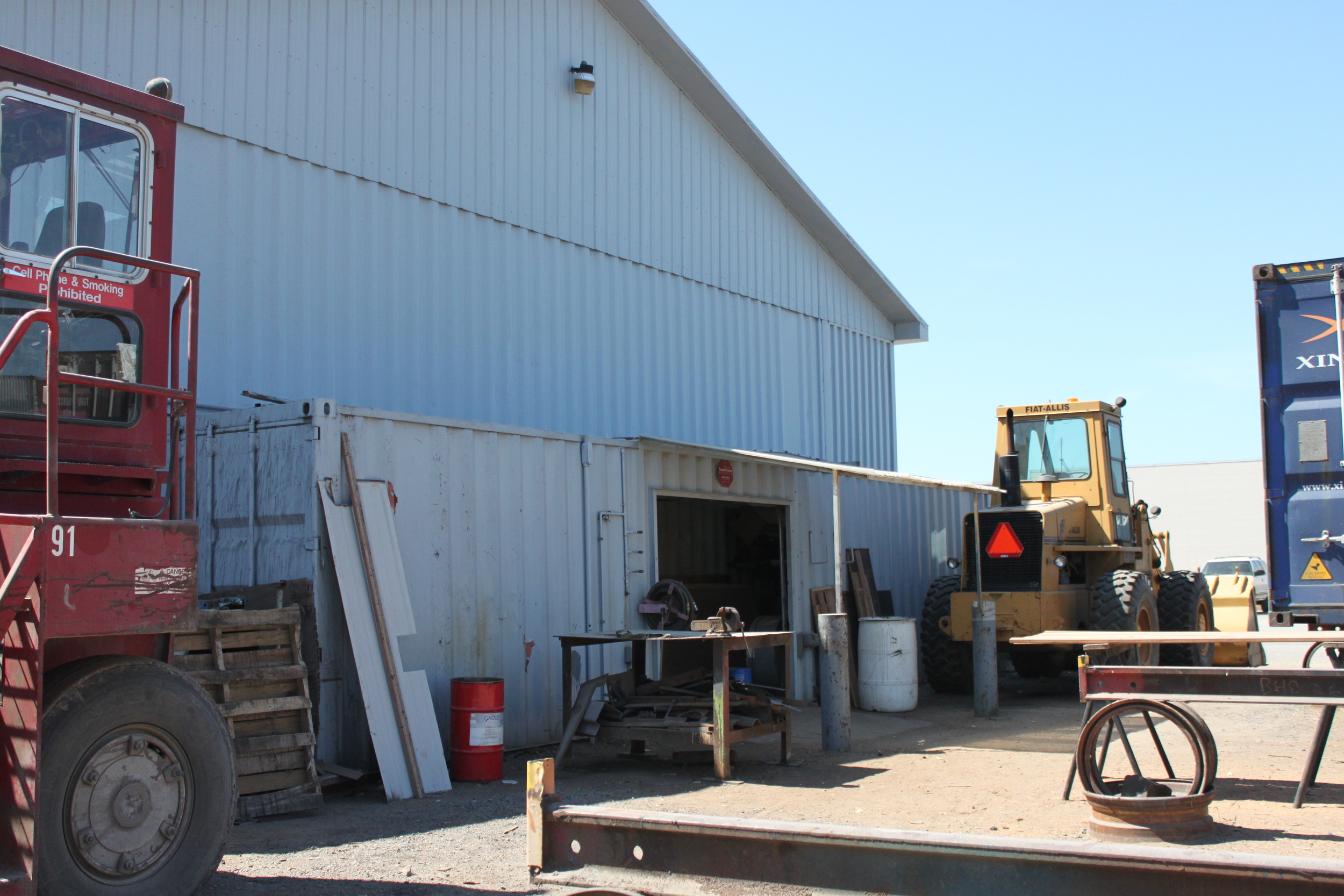 Shop made from containers 2 high back of it with extra storage area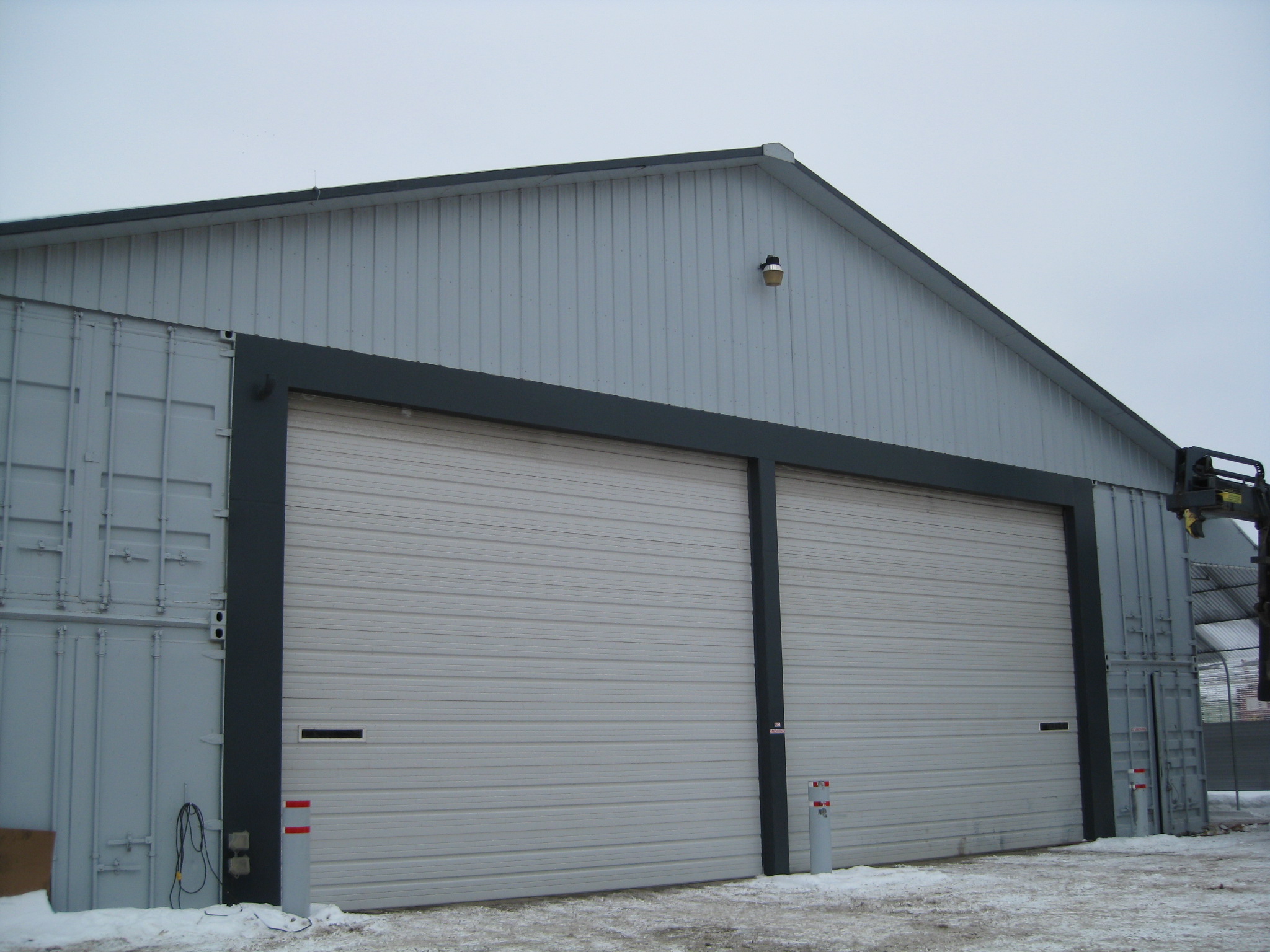 Shop made from containers stacked 2 high in a U shape with roof over the whole thing
Storefronts out of containers
Toronto stores and restaurants made from containers
Two 40' high cube container office on the inside
Two 40' High Cubes turned into an office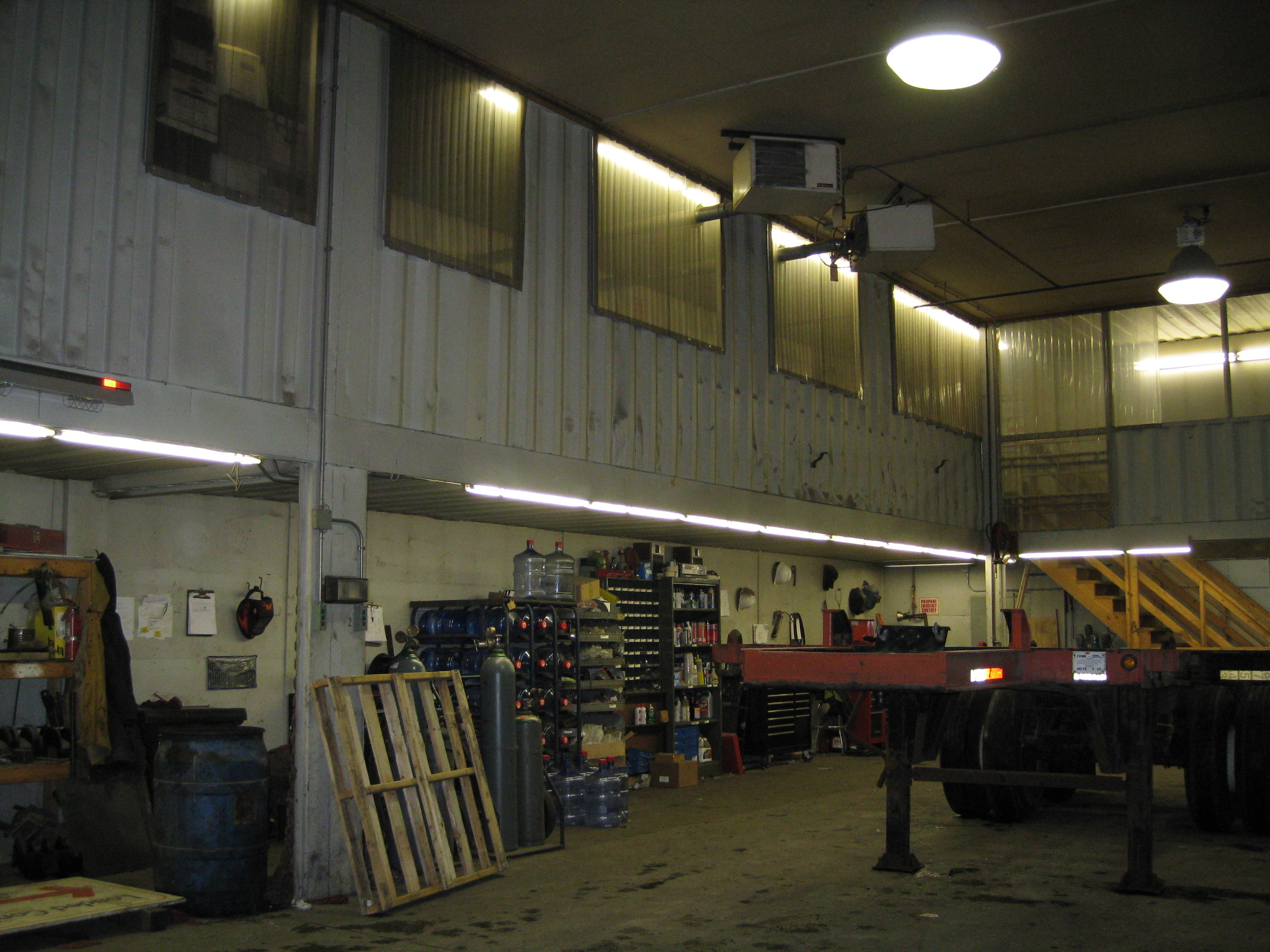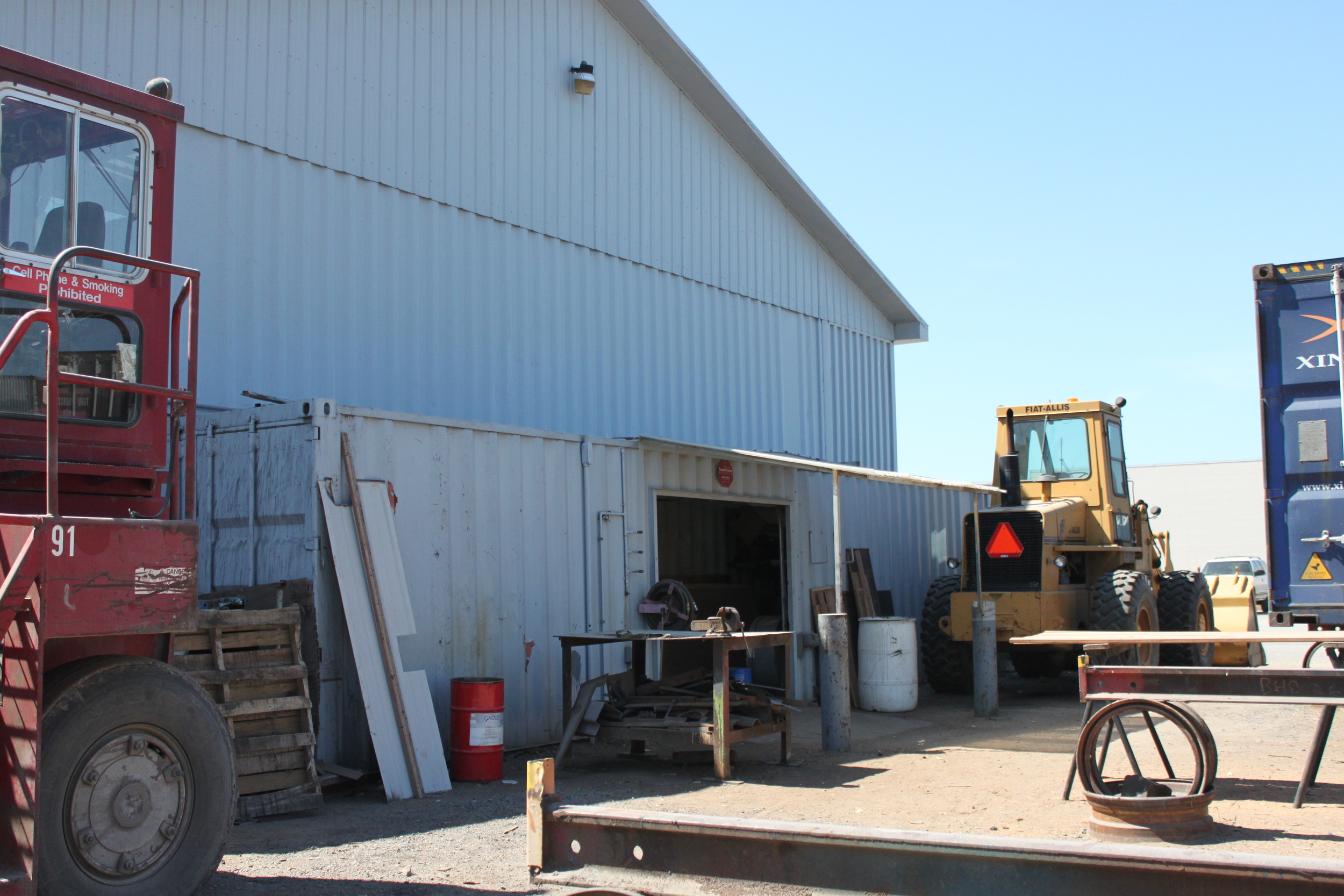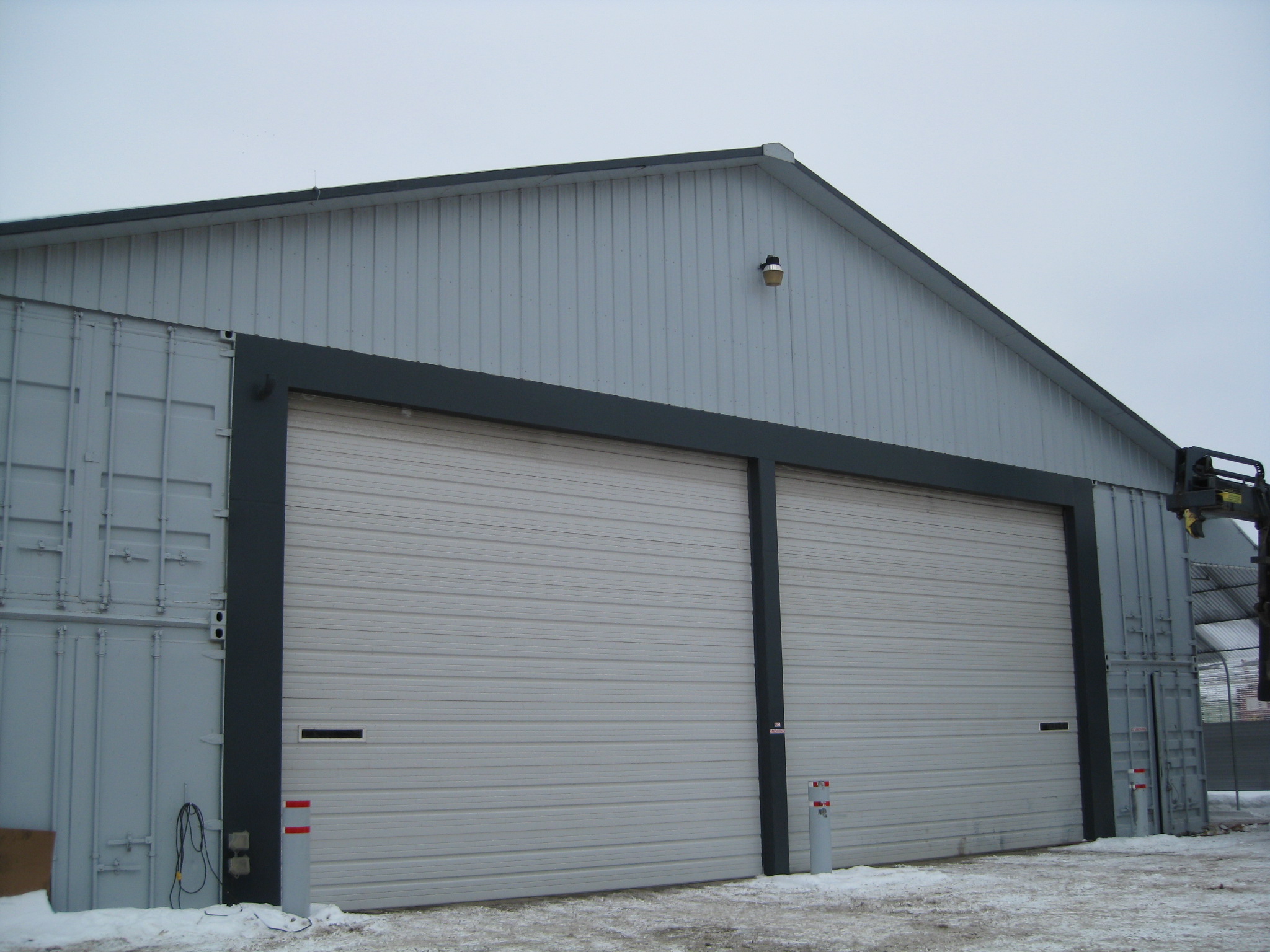 If you don't want to do it yourself, let us modify your container for you. We do industrial, commercial and residential modifications. You provide a sketch or list of modifications and we can price them out for you. Services we offer include (but are not limited to!):
Paint
Lockboxes
Doors
Windows
Vents
Insulation
HVAC
Epoxy flooring
Diamond plate flooring
Cut-outs – with or without framing
Supports
Industrial modifications to spec
Let us know what you have in mind and we can price it out for you.