40' refrigerated containers tend to be a pricier container, but right now if you are in the market for some, we have a customer in Thorntown, IN who is looking to get rid of 4 of them. 3 of them are fully functional and ready to go. The fourth one 4 runs for about 12 hours, then shuts itself off. It restarts every time and gets to temp, but some error is occuring. Generally when we sell containers on consignment, we do not post pricing, but given that there are 4 of them and varying qualities of them, the pricing the customer is asking is $5,750 for the 3 that are working well and $2,750 for the one that is not working well.
The containers have been converted to run on the power system in Thorntown. For more information, please contact us. Here are pictures of the plugs that have been installed on the containers.
Here are pictures of them. We have separated them out by container so you can see what to expect.

Container 1 - works well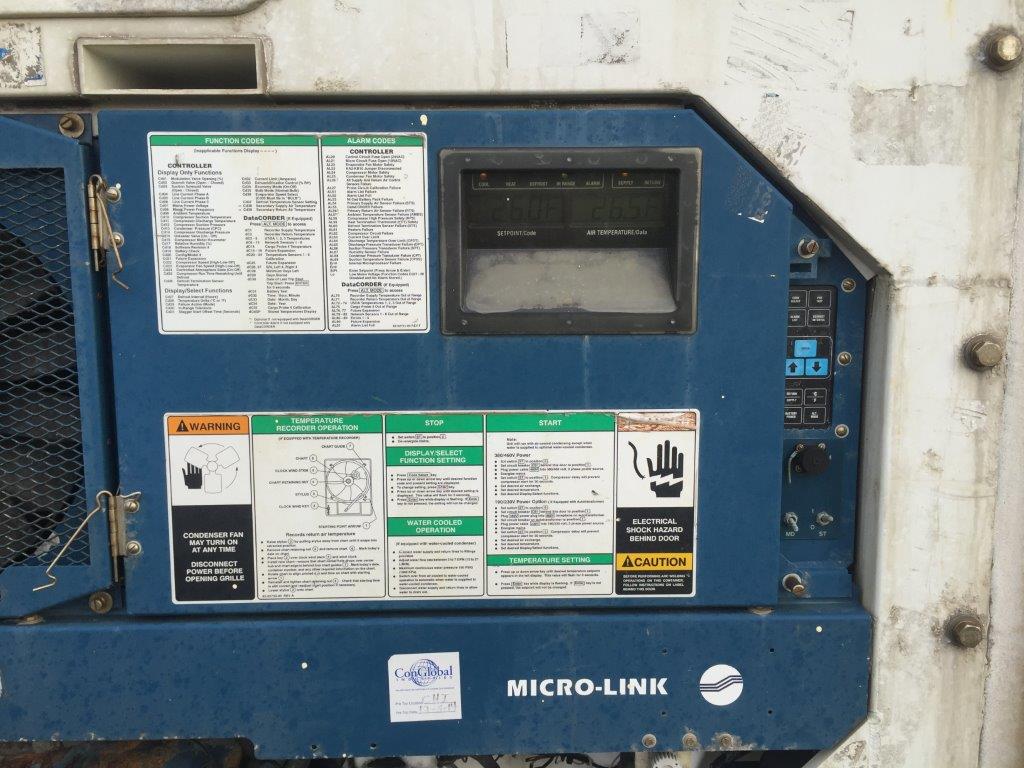 Container 4 - the one that is not working well.
Also, we can assist with transportation if you need assistance with that.
If you are interested in these containers or have any questions, please contact us at 877-374-5452.